Dear friends,
Like so many others, I enjoyed this book immensely, though not quite as much as Reid's previous book, The Seven Husbands of Evelyn Hugo.
If you've read other reviews of this book, you know that Daisy Jones and the Six (the band) is loosely based on Fleetwood Mac, and the relationships among its members.  The story in this book takes place years after the band broke up, with each member telling the story as they remember it – and their memories sometimes contradict one another.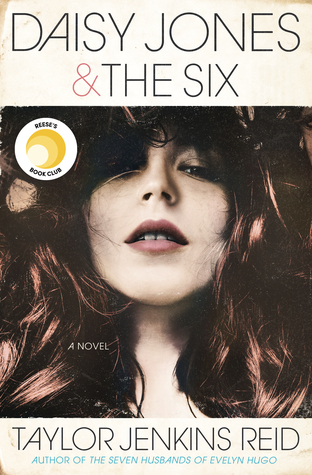 Which parts did I like?  The interview format felt like a conversation, which filled the characters with life.  Each of them felt real, struggling with the desire to express themselves creatively, in the midst of complicated relationships with the rest of the band members.  Each character also had ethical dilemmas about choosing to put themselves first at times.  Do you do what's best for your own career, or for the longevity of the band?  The romantic relationships and sexual tension between band members helped make it a page-turner.
Which parts did I dislike?  It may make me sound like a lazy reader, but … too many characters.  In addition to Daisy and the other six band members, we have various record producers, sound engineers, tour managers, etc. adding their two cents to the story, and each of these characters has a name and backstory.  Each of them have their own lines in the interview transcript.  I became confused at times about who was who.  In the end I decided it didn't matter, and when a non-band member was "speaking," I just classified them as a peripheral person.
Verdict?  It's a fun, page-turning read that captures a moment in time, a rock band at the height of their popularity, along with the events that caused them to eventually fall from the charts.  A brief epilogue tells the reader what each of these characters is doing "today."  And the song titles and lyrics felt real.
Recommended.
Blessings,
Winnie and the Professor