Hello friends,
If you're looking for something light and fluffy that will give you a few hours of escapism, these companion novels might do the trick: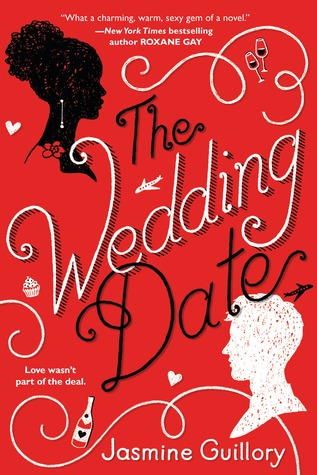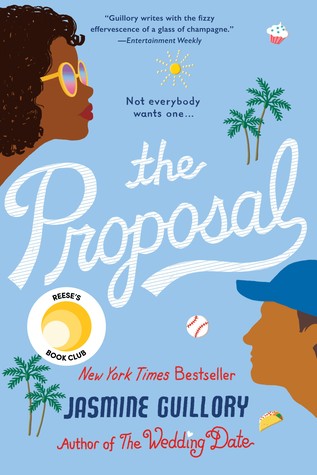 In The Wedding Date, we follow the story of Alexa and Drew, who meet in the elevator at a fancy hotel.  When the elevator gets stuck, they end up sitting on the floor and exchanging stories.  Seems that Drew is at this hotel because he's going to a wedding the next night, and his date has bailed on him at the last minute.  What to do?
Yes, it's a bit formulaic and predictable … they live in different cities and try having a long-distance relationship, insecurities and misunderstandings ensue … but it's kind of cute if you keep in mind that it's a light romance.
The Proposal is a companion novel (I wouldn't call it a sequel, but there's some character overlap).  We meet Nikole at a baseball game, where her date proposes to her on the Jumbo-Tron.  When she refuses, he leaves her standing there with a whole stadium full of people staring at her.  Carlos, who is sitting a few rows over, comes to her rescue and helps her exit the stadium.
A relationship follows, but neither is sure how to define it – are we friends with benefits?  In love?  Just prolonging a chance meeting?  Carlos's best friend just happens to be Drew from the other book, and we meet Drew and Alexa again in this story.
These books were just ok to me.  In both relationships, each wondered what the other felt, and there was a lot of push-pull and coming together-coming apart related to rather simple misunderstandings.  The back-and-forth of it all was a bit tiring.
In both books, the relationships are cross-racial, and I was pleased that the author dealt with that by having family and friends of the couple express opinions about it.  I thought that was realistic.
In the end, I'd say they were cute stories and fun to read, but not something I'd re-read.  I believe there's a third novel coming out soon, another companion book to these stories.
Happy reading!
Winnie and the Professor